Phoenix Mars Mission
---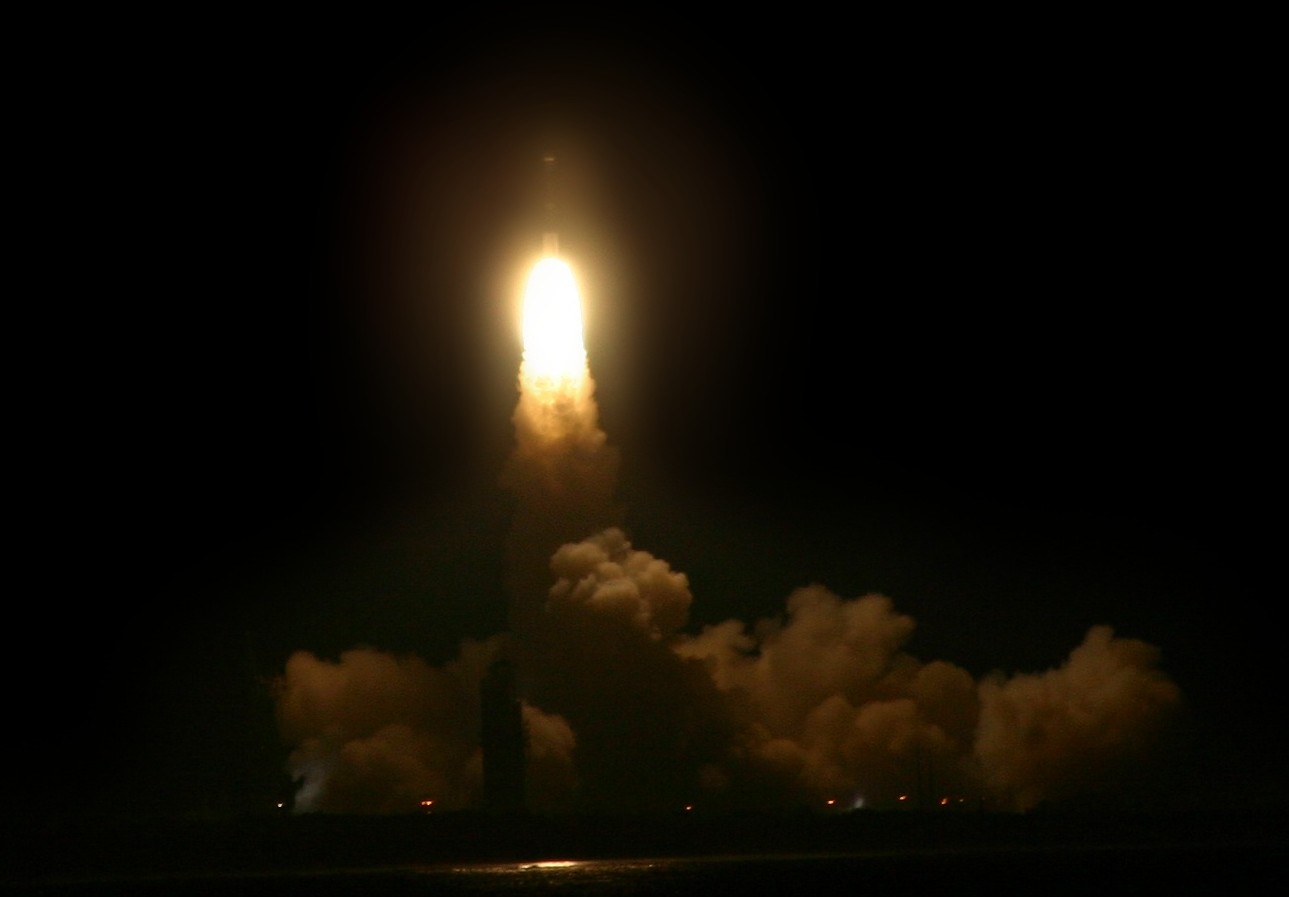 ---
Launch of the Phoenix Mars Mission
August 4, 2007
The nighttime launch of a Delta II Rocket carrying the Phoenix Mars Lander to Mars was a spectacular sight. You could see the rocket arc up into the clear Florida skies and follow it all of the way into orbit as it disappeared over the horizon. The Phoenix Mar Lander will be the first spacecraft to land in the northern artic region of Mars. A previous attempt to land the Mars Polar Lander several years earlier ended unsuccessfully when the spacecraft crashed during the attempted landing. The Phoenix mission is being led by the University of Arizona.

The early morning launch of the Phoenix Mars Mission left an exhause trail that created a man-made noctilucent cloud and produced a beautiful glowing display in the predawn sky. The launch took place at 5:26 a.m.
This image was taken with a Canon EOS Digital Rebel SLR camera and a 300mm lens. This image was published on the website for the Phoenix Mars Mission.
---
August 4, 2007
Image by Sid Leach
Cocoa Beach, Florida
---
Recent Images.
Complete list of images.
Description of equipment used to acquire images.
Home
Feedback and comments should go to Sid