Phoenix Mars Mission
---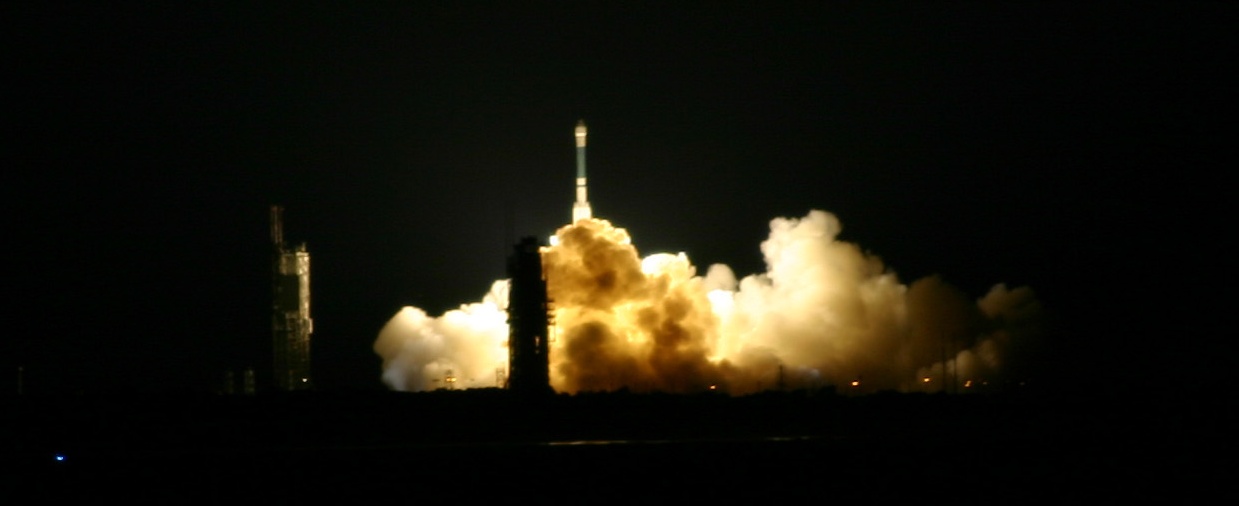 ---
Launch of Phoenix Mars Mission
August 4, 2007
A Delta II Rocket carrying the Phoenix Mars Lander lifted off from its launch pad at the Kennedy Space Center on August 4, 2007, at 5:26 a.m. to begin a 10 month cruise to Mars. The University of Arizona is the first public university to lead a mission to Mars. The Phoenix Mars Mission was an innovative low-cost space exploration mission that used a spacecraft and instruments from two previous unsuccessful spacecraft: the Mars Polar Lander and the Mars Surveyor 2001 Lander. The Phoenix Mars Lander landed on the northern plains of Mars and conducted experiments using a robotic arm to dig down to water ice or permafrost in Mars' northern artic plains. The Phoenix Mars Lander discovered water ice buried under a few inches of soil, suggesting that large quantities of water may be present on Mars just below the surface. This was a very significant discovery that will have an impact on future missions to Mars.

The night launch of the Phoenix Mars Mission just before dawn left a noctilucent exhaust trail that produced a beautiful glowing display in the sky before sunrise.
This image was taken with a Canon EOS Digital Rebel SLR camera and a 300mm lens. This image was published on the website for the Phoenix Mars Mission. This image was designated by Astronomy Magazine as the "Picture of the Day" for August 8, 2007 and was published in the August 10, 2007 issue of the Astronomy Magazine Newsletter.
---
August 4, 2007
Image by Sid Leach
Cocoa Beach, Florida
---
Recent Images.
Complete list of images.
Description of equipment used to acquire images.
Home
Feedback and comments should go to Sid