Noctilucent Clouds
---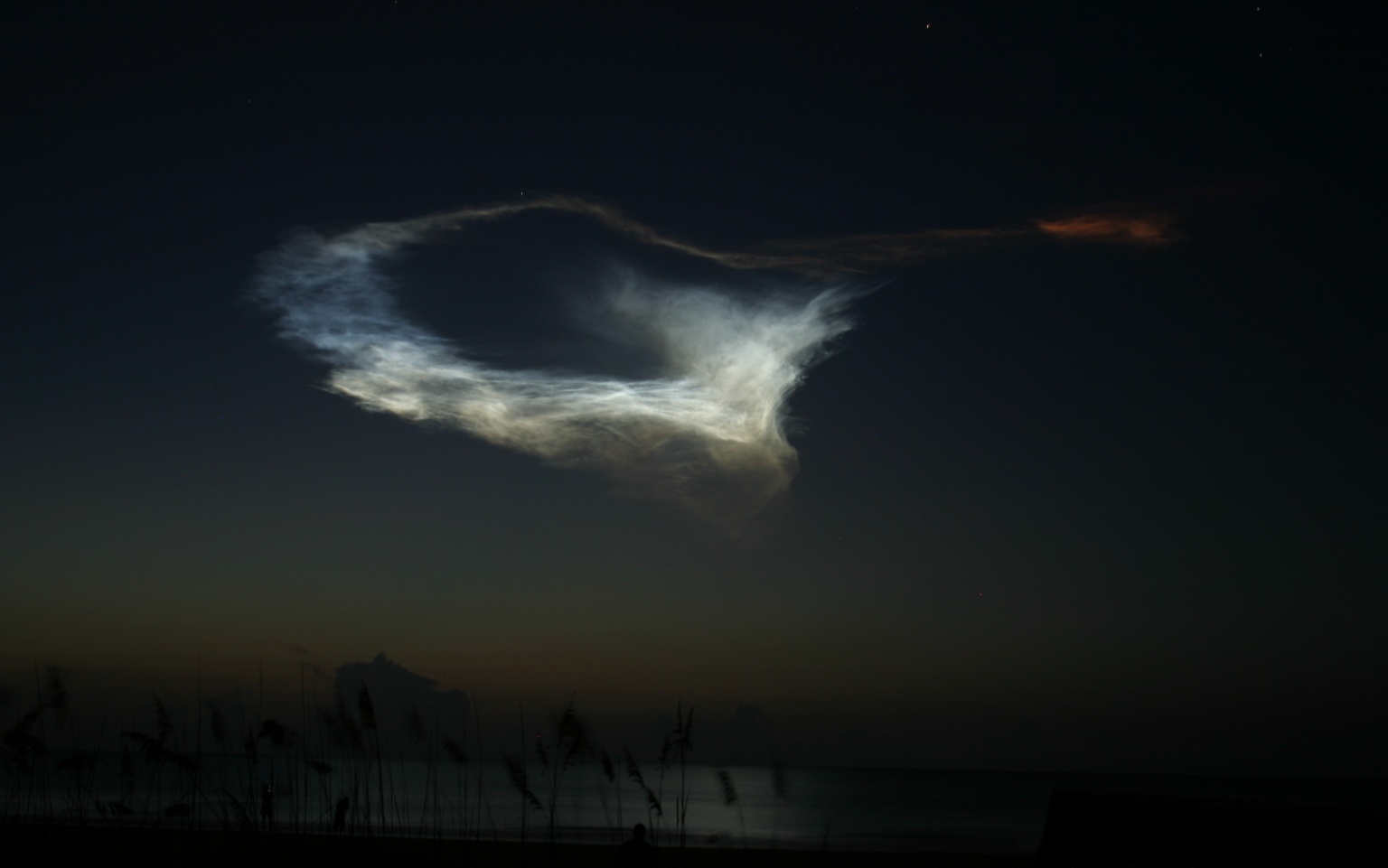 ---
Man-Made Noctilucent Clouds
The Smoke Trail From the Launch of the Phoenix Mars Mission
Noctilucent clouds are the highest clouds in the earth's atmosphere, and are visible only when illuminated by sunlight from below the horizon while the ground and lower layers of the atmosphere are in the earth's shadow. Noctilucent clouds are located in the mesosphere at altitudes of around 85 kilometers. Noctilucent clouds are a not fully understood, because clouds generally do not form at such high altitudes and thin air pressures.
The launch of the Phoenix Mars Mission at 5:26 a.m. on August 4, 2007, from the Kennedy Space Center in Florida, left an exhaust trail that produced a display of man-made noctilucent clouds in the early morning sky. The Delta II rocket carrying the Phoenix spacecraft to Mars was launched at night. The smoke trial from the rockets caught the early morning sunlight and produced a beautiful display in the night sky before dawn.
This image was taken with a Canon EOS Digital Rebel SLR camera using an 18-55mm zoom lens. The image was published on the website for the Phoenix Mars Mission and on the website for Spaceweather.com.
---
August 4, 2007
Image by Sid Leach
Cocoa Beach, Florida
---
Recent Images.
Complete list of images.
Description of equipment used to acquire images.
Home
Feedback and comments should go to Sid